New Show. New Stories. Same issues.
Presented by Live Girls! Theater
February 14th -17th
Thu-Sat 8pm Sunday 2pm
At Taproot Theatre's Isaac Studio
212 N 85th St, Seattle, WA 98103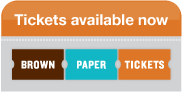 Raisins in a Glass of Milk is back with an entirely new show! Raisins 2019 features new stories, new raisins… in the same old glass of milk. Performed by an ensemble of POC, Raisins brings the hilarious, heartbreaking and shocking events they have lived through out of the darkness and into the light. In this powerful new piece real stories are woven together from theater makers of color about their experiences auditioning, training, working and living in the world of theater right now.
"Each vignette is well developed yet holds a raw intensity…presenting the stories of numerous POC in a deeply humanizing and poetic way." –Seattle Weekly Review of the first iteration of Raisins
MORE ABOUT RAISINS
Originally created in 2016 the first version of Raisins in a Glass of Milk was developed at Cornish College of the arts shared in venues all around the country. Live Girls! is now partnering with creators Lexi Chipman and Maya Burton who have joined the company as producing partners to bring this project to the stage in February 2019. This production will be the first in the official annual series know as, 'Raisins.'
"America is currently experiencing a cultural shift. We are seeing more representation on stage and in film. We are standing for black lives. We are marching for immigrant families. We are in the process of claiming seats in the house and Senate. The American tradition of institutionalized racism is beginning to crack. By directly telling more and more stories of People of Color, loudly, proudly, and without shame, we can make sure that this movement is not temporary, but creates permanent change. Raisins proves that People of Color should finally be seen as a standard, essential part of storytelling, as opposed to stereotypes, controversies, and out of date statements." – Lexi Chipman and Maya Burton Creators of Raisins in a Glass of Milk
Visit the Raisins Facebook page at https://www.facebook.com/raisinsinaglassofmilk/
Follow them on Instagram @raisinsinaglassofmilk