UPDATE- Preview of auction items available NOW! Click the link to view all the goodies…
Live Girls! Annual Cabaret and Auction Fundraiser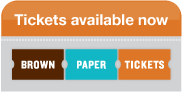 Sunday December 9th
7pm Performance and Auction | 6pm Doors Open for Drinks and Pre-show Fun
At The Alhadeff Studio Theater at Cornish Playhouse
201 Mercer Street, Seattle, WA 98109
Attention all grinches, is your heart a bit small?
Is it shriveled and shrunk, in a tight little ball?
The LG!'s have something in store just for you,
The Cabaret That Stole Xmas is what you should do!
It's a show that is zany, and silly and bold
Where you might hear a song or a tale being told,
Who-snacks and who-drinks to put you at ease
And an auction with goodies and gifts sure to please!
Our Xmas Cabaret is the place to be at 
Dress in fancy green slacks or a stripey red hat
Come to our party and you'll grow that shrunk heart-
You'll be helping to support LG!'s new works of art!
What's up for auction? Who's gonna croon? More info on acts and auction items soon!